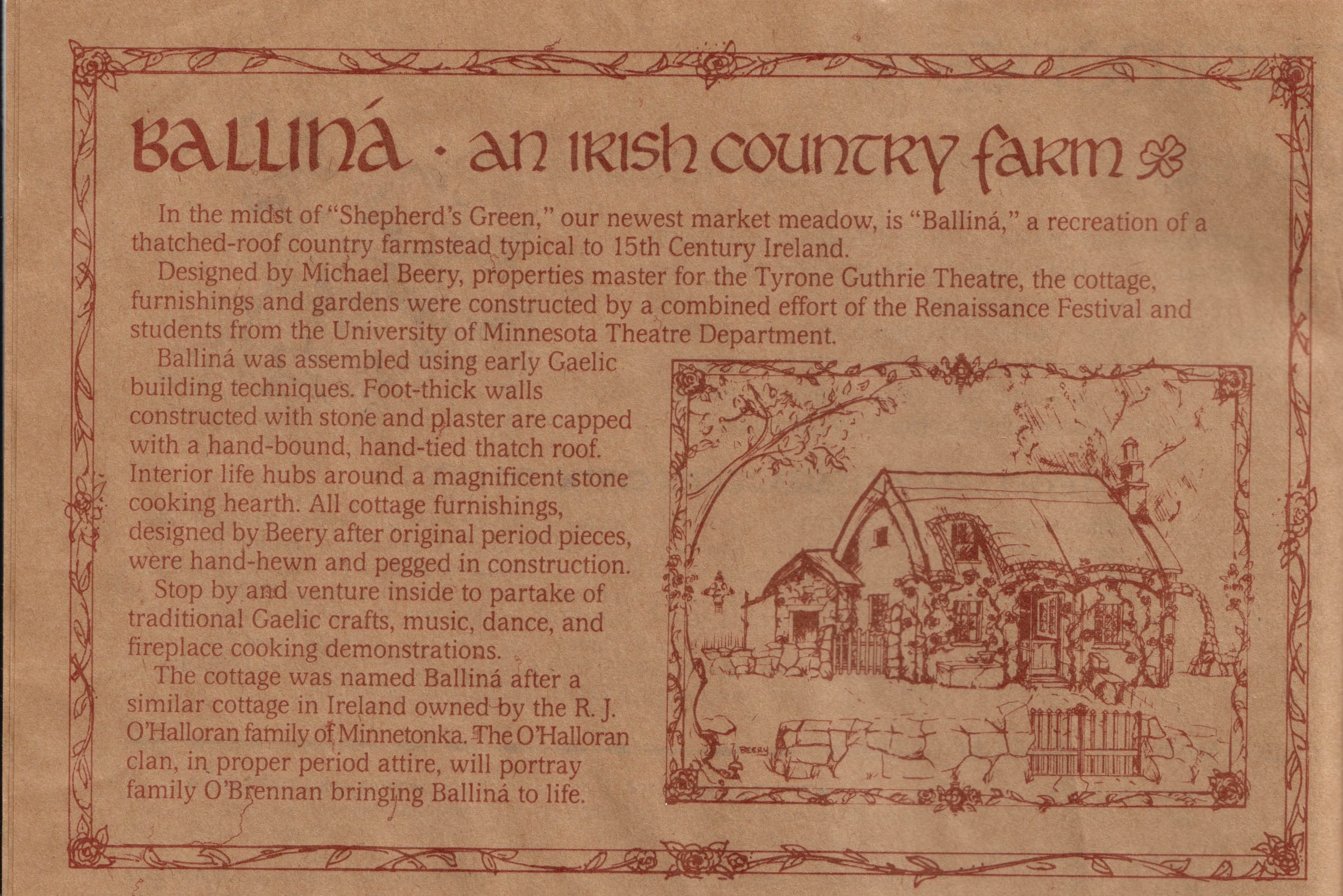 From 1982 Program
Text:

From the 1982 program
Text:
Ballina – an Irish Country Farm
In the midst of "Shepherd's Green," our newest market meadow, is "Ballina," a recreation of a thatched-roof country farmstead typical to 15th Century Ireland
Designed by Michael Beery, properties master for the Tyrone Guthrie Theatre, the cottage, furnishings, and gardens were constructed by a combined effort of the Renaissance Festival and students from the University of Minnesota Theatre Department
Ballina was assembled using early Celtic building techniques. Foot-thick walls constructed with stone and plaster are capped with a hand-bound, hand-tied thatch roof. Interior life hubs around a magnificent stone cooking hearth. All cottage furnishings, designed by Beery after original period pieces, were hand-hewn and pegged in construction.
Stop by and venture inside to partake of traditional Gaelic crafts, music, dance, and fireplace cooking demonstrations.
The cottage was named Ballina after a similar cottage in Ireland owned by the R.J. O'Halloran family of Minnetonka. The O'Halloran clan, in proper period attire, will portray family O'Brennan bringing Ballina to life.